Film Directing Skills Course
دورة إخراج سينمائي
USD 261
USD 183

Duration
10:40:29 hours

Access Time
Lifetime


Language
Arabic

Resources
(9) Skill Level
( Specialized - Advanced )
About the instructor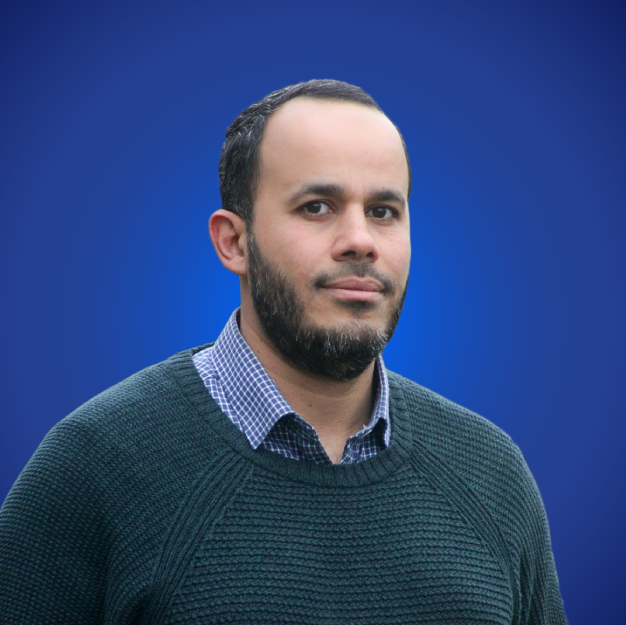 established and founded "Fekra" cinematic group, where I taught several students the art of film directing , Acting , and script writing , then I directed several documentaries for Arabic channels, and supervised in directing several short feature films
Film directing is the process through which the script is transformed into a realistic film. The director oversees all aspects of production, including acting, filming and editing. The director plays a key role in the success of the film, as he is responsible for creating the artistic vision of the film and bringing the writer's story to the screen. The success of the film depends largely on the director's ability to work with his team and create a moving and entertaining film.
Director's Responsibilities:
A filmmaker's responsibilities include:
Developing an artistic vision for the film: The director collaborates with the writer and producer to determine the story and artistic style of the film.
Choosing a production team: The director chooses the actors and artistic crew who will help him create the film.
Filming: The director oversees the filming process, including the selection of the location of the filming, camera placement, and lighting.
Editing the film: The director collaborates with the editor to create the final version of the film.
Filmmaker skills:
A filmmaker requires a variety of skills, including:
Creativity: A filmmaker has a strong artistic vision and the ability to create new ideas.
Driving: The director must be able to lead a large team of people.
Effective communication: The director must be able to communicate clearly with his or her team.
Ability to make decisions quickly: The director must be able to make decisions quickly in difficult situations.
You Will Learn
What is film directing
Tasks of film director
Director and Script writer
Director and Actors
Director and Production team
Director and the crew
Film directing students
Workers in cinematic field
People interesting in cinematic field while they weren`t able to study it
People who have cinema as a hobby
Training Program Name As In Certificate
Film Directing Skills Course
Created at: 2023-06-06 15:13:06
Updated at: 2023-12-11 17:03:52
A team of instructors who are the best in their fields
The continuous development of our educational materials
Lifetime access for the courses that you purchase
Evaluate yourself through a test that you can take after each level in
Easy communication between you and the instructors directly through your account
We have presence in more than 22 countries in the Middle East and North Africa
Our content is provided in the Arabic language with an easy-to-use platform
A team of customer services who are working 24/7
Lowest cost and highest quality of supervised educational materials
More than one accreditation from local and international education institutions