Artificial Intelligence Driving License (AIDL) Course
رخصة قيادة الذكاء الاصطناعي AIDL
USD 106
USD 53

Duration
02:34:15 hours

Access Time
Lifetime


Language
Arabic

Resources
(5)
About the instructor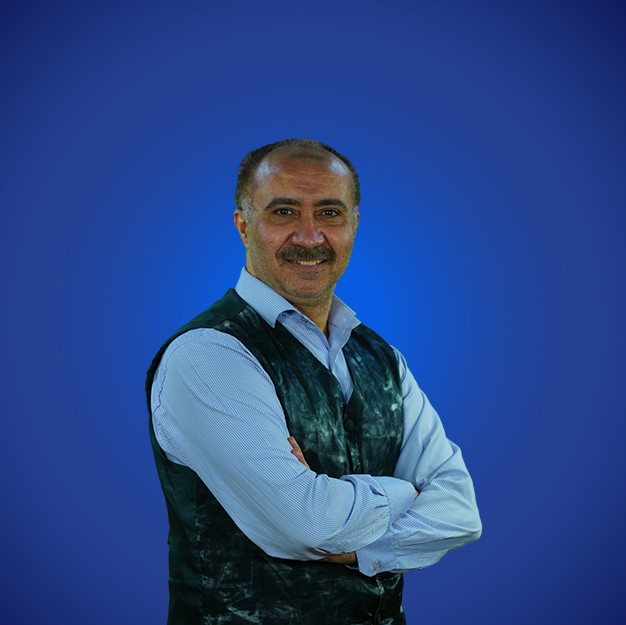 Computer and Artificial Intelligence Consultant
Bachelor's degree in Computer Engineering and Science, 1993.
Worked as a lecturer for Microsoft ICDL products for 15 years.
Worked as a trainer for graphic design and editing using Adobe programs such as After Effects, Premiere Pro, and Photoshop.
Expert in Virtual Reality tour creation.
Contributor to major stock photography websites such as Shutterstock and Adobe Stock.
Worked as an advertising writer, voice-over artist, illustrator, and director for various TV commercial videos on different channels, platforms, and websites.
Studied Artificial Intelligence in its early stages - before 2000 - and conducted independent studies in the field of AI.
Completed the Elements of AI diploma from the University of Helsinki, Finland, in 2023.
Completed the Prompting Engineering course in Robot Engineering from the University of San Francisco, California, in 2023.
You Will Learn
In this curriculum, the trainee won't just catch a fish, but will learn how to fish!
- We rely on explaining the general principles that all tools are based on, so that the trainee can handle all types of tools (including tools that have not been released yet).
- You will have the complete ability to assign a personal assistant to your office work in all its forms (one, two, or three assistants).
- You just need to imagine, innovate, give commands, and manage your team of robots to execute your work brilliantly, to start reaping profits.
- You will have the ability to produce the best presentations with texts, images, videos, and whatever you need to produce what you desire, to activate profit from your freelance work or as an employee within an organization.
- You will have the ability to create a marketing strategy for any project, product, or service you want to market.
All computer users in various fields and occupations.
Training Program Name As In Certificate
Artificial Intelligence Driving License (AIDL) Course
Requirments
Learning the uses of artificial intelligence in this course only requires you to be familiar with computer and internet usage
Created at: 2023-11-05 14:26:47
Updated at: 2023-12-01 05:17:07
A team of instructors who are the best in their fields
The continuous development of our educational materials
Lifetime access for the courses that you purchase
Evaluate yourself through a test that you can take after each level in
Easy communication between you and the instructors directly through your account
We have presence in more than 22 countries in the Middle East and North Africa
Our content is provided in the Arabic language with an easy-to-use platform
A team of customer services who are working 24/7
Lowest cost and highest quality of supervised educational materials
More than one accreditation from local and international education institutions